About the Programme
A programme to equip you with the skills and support required to develop your enterprising ideas.
The WE Innovate @ Imperial Programme is the new name for the Althea Programme. The programme is a personal and professional development programme aimed at women studying at Imperial. It consists of a series of workshops designed to help you develop your enterprising idea. The programme will include high-profile speakers and tailored one-to-one mentoring.
Once the programme is complete, all participants can opt to submit their ideas to the WE Innovate @ Imperial Prize. Both the programme and its associated prize have been designed to encourage female students, through a series of exclusive development and mentoring opportunities. As individuals or by leading a team, these students will see an innovative project through to fruition.
The top prize is £10,000 and there are a series of runners up prizes.
Find out if you are eligible to apply.
You can watch this short video to get a feel for the programme and hear from past participants: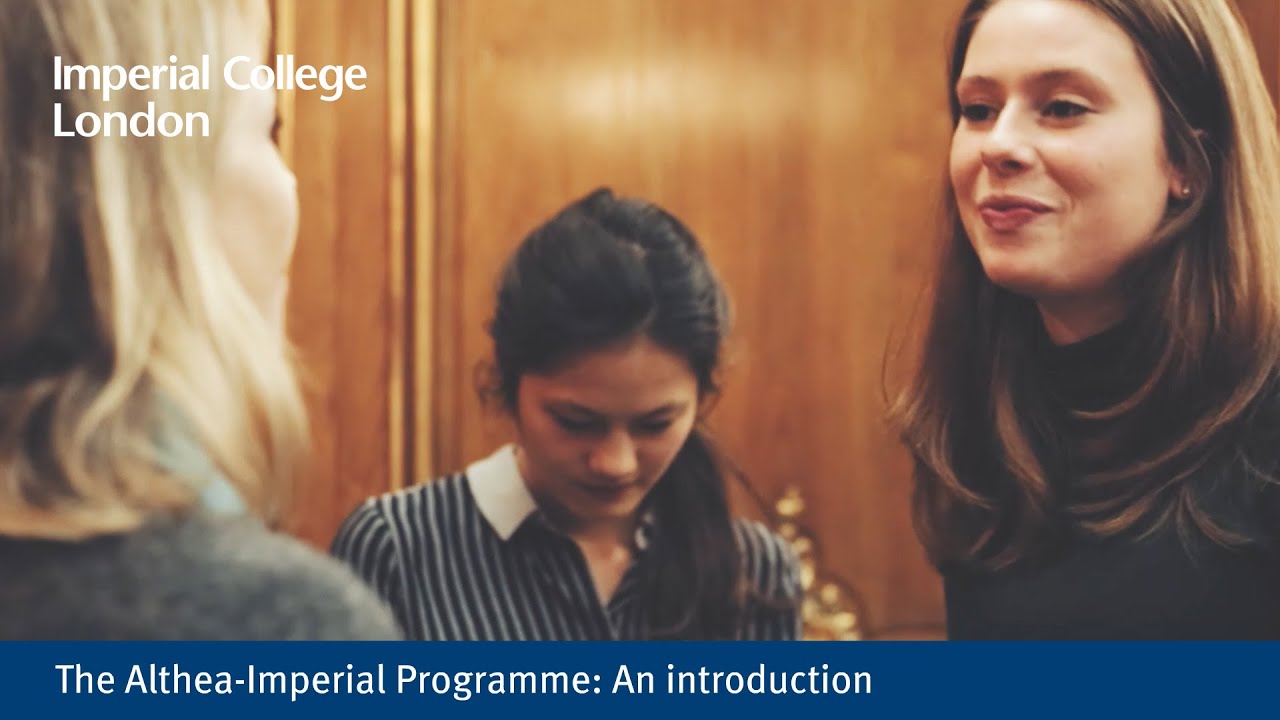 The programme was founded in 2014 through the kind generosity of The Althea Foundation and Alexsis de Raadt St.James. We are extremely grateful to Alexsis, The Althea Foundation and their support for female entrepreneurship at Imperial College.