Engagement Academy
Engagement Academy 2017-18
We have now concluded the first Engagement Academy, with twelve members of staff completing the seven month programme. Each participant developed their own engagement activity as part of the programme, learn more about their projects herehere‌. ‌
Take a look at our short film to hear from those taking part: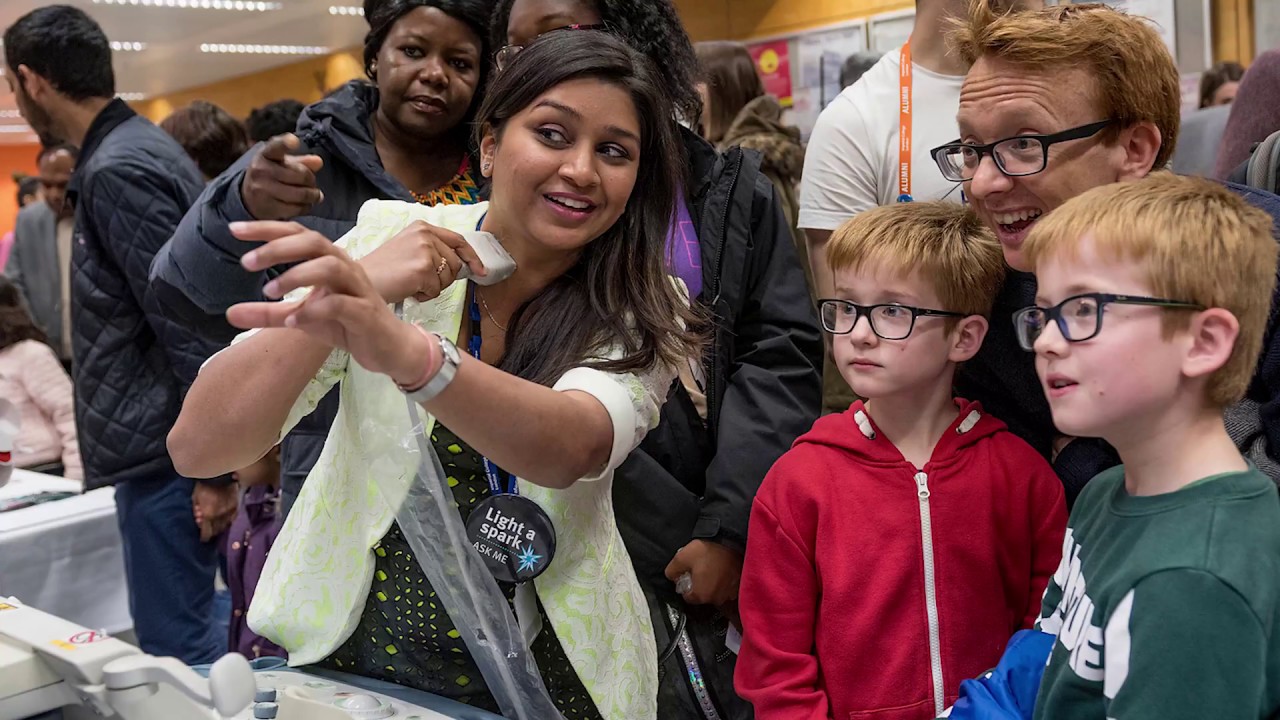 Applications now closed
Applications for the 2018/19 Engagement Academy will open in August 2018.
About the Academy
Explore the evolving relationship between STEM research and our society. Acquire new practical engagement skills through experimenting with ideas and reflecting on your experiences. Develop your confidence, leadership skills and professional identity, among a supportive cohort of colleagues.
This unique opportunity is delivered in partnership between Imperial's Science Communication Unit and Societal Engagement Team.
The academy will provide you with an opportunity to:
Explore different engagement methods, learn what leads to good practice and assess the suitability of different methods to engage target audiences with complex content.
Build new engagement skills and networks, by taking part in practical activities and sessions led by specialists
Develop and refine an engagement activity with relevance to Imperial's research or your areas of work.
Reflect on the role of universities in today's society and your place within this, and explore the evolving relationship between STEM research and our society.
Information for potential applicants
Who is it for?
This is aimed at any Imperial staff member keen to:
Reflect on and expand their professional identity to include societal engagement practice
Develop, deliver and evaluate their own engagement activity throughout the duration of the Academy
Increase their leadership aptitudes and skills
Build lasting, supportive relationships with a diverse range of colleagues from across the College.
Support Imperial to grow and maintain mutually beneficial relationships with society.
This course is not aimed at professional engagement practitioners with extensive experience.
*Please note that engagement activities that may support teaching and learning practice can be used to support an application for HEA fellowship via Imperial's STAR framework.
Key dates
Key dates will be announced and applications will open at the start of August for the 2018/19 Engagement Academy.